Hey guys!
I was nominated for The Versatile Blogger Award by the very kind & lovely Mischenko @ ReadRantRock&Roll. You guy should definitely giver her blog a visit. She posts amazing reviews and recipes, its always such a delight reading her posts. Thank you so much for the nomination!
Okay, now onto the award:
RULES:
1) Thank the bloggers who nominated you and share their links.
2) Nominate at least 10 bloggers for the award and provide links to their blogs.
3) Also inform them about their nomination.
4) Reveal 7 facts about yourself that your readers may not know.
7 Facts:
I'm a teeny tiny bit obsessed with ihop. Guys, what in this world is better than warm, buttery pancakes? Especially when they're being served to you. I, obviously, love pancakes so I end up making some every other day for my siblings and I. I do enjoy eating homemade but its so much nicer to just sit comfortably in a booth and have them served to you. Also, ihop has one of the best tasting chocolate milkshakes I've had. And this is coming from a milkshake enthusiast (is that even a thing?).
I have had the same group of friends since I was very young and because of this I have a hard time making friends now that I'm in college. How do you even 'make friends?????'
I stutter when I'm under a lot of attention & I have the potential to be the most awkward person ever
I'm planning to chop off more than half of my current hair length (I have waist-length) because I hate having to take care of my out-of-control and unmanageable hair
I LOVE rain and I honestly don't get why so many people hate it
I hate rats so much & once I had a dream (or nightmare) that they could climb walls (that's not even the scariest part) and then One Direction saved me….I don't even listen to their music…
I want to adopt a female kitten so I can name her Khaleesi and yes, I'm being a 100 percent serious.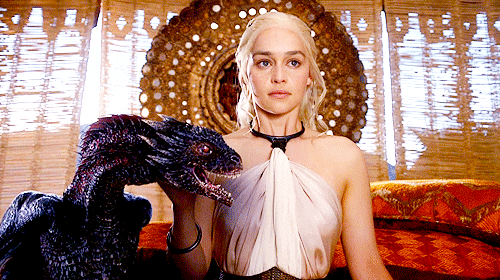 I feel like this post took a weird, TMI turn but oh well. Here are my nominees:
Rida @ RidaRambles (Shout out to my amazing cousin! If you're into makeup, look-books and more, her blog is definitely worth the follow!)
Best,
Amna xx